Over the last few years, and especially since COVID, there has been a drastic increase in people ordering food online and getting restaurant food to go or delivered. Eating out and consuming fast food has been proven to be harmful to our health. It is connected with higher caloric intake and poorer diet quality. However, so many of us still turn to fast food and dinners out! Why? There are many reasons people choose to eat out. It may be due to lack of time, poor planning, taste, comfort, convenience, finances, and so many other reasons.
Fast-food consumption has been associated with increased intake of calories, fat, and sodium. Meals out also have lower amounts of protective nutrients that benefit our health. It has been estimated that adults consume over 11% of their daily calories from fast food. There is evidence of a higher risk of type 2 diabetes and heart disease in individuals who eat out at restaurants the most.
One study looked at the individuals who ate frequently at fast-food restaurants (at least 3 times a week) and found that those who ate the most fast food had the lowest intake of whole grains, fruits, fiber, folate, vitamin C, potassium, and magnesium. They also consumed more calories overall and more calories from fat than those who ate less fast food.
Many people fail to identify healthy choices on restaurant menus. A seemingly healthy grilled chicken sandwich may have more than your daily allowance of sodium for the whole day. Or the tuna salad sub sandwich may have over 100% of your daily fat. Many people underestimate the calories, fat, and sodium that are in fast food meals they order.
Fast food companies know that their customers want healthier options. In fact, one study found that 80% of consumers reported that having healthy options on the menu played a role in what restaurants they would visit. However, when you actually look at the nutrition information on their "healthy" options, you discover that it is often not as healthy as you thought. Many of these meals have added salt, sugar, and fats to help improve the flavor of the food.
At Seattle Sutton's, we believe our food should taste good and be good for us. We aim to make healthy eating convenient, tasty, realistic, and so much more! We compared our meals to similar meals from fast-food restaurants to see how we compare nutritionally and you will be surprised by the results! You won't miss out on the flavor, creativity, or convenience of fast food when you see you can have all of that and stick to the nutrition guidelines from the American Heart Association, American Diabetes Association and the Dietary Guidelines for Americans with our healthy meal plans.
Read on to see how nine of our delicious meals compare to some of your restaurant favorites!
Match Up #1: SSHE vs. Olive Garden
Olive Garden is famous for its Chicken Fettucine Alfredo. Did you know it contains almost 1500 calories and 1500 mg of sodium? It also has a whopping 94 grams of fat and 56 grams of artery-clogging saturated fat! Well over the recommended 20 grams of saturated fat per day! By choosing Seattle Sutton's Chicken Fettucine Alfredo instead, you'll save yourself 1120 calories, 1190 mg of sodium, and 83 grams of fat.
Match Up #2: SSHE vs. Arby's
Arby's has a Pecan Chicken Salad Sandwich that has 840 calories, 46 grams of fat, and almost 1200 mg of sodium. And that is just for the sandwich! With our Chicken Salad Croissant, you'll cut your calories by 510 and save yourself 32 grams of fat and almost 900 mg of sodium. Plus, you will round out your meal with some fresh-cut fruit.
Match Up #3: SSHE vs IHOP
When you think of IHOP, you probably think of large plates piled with pancakes or French toast with a boatload of syrup. IHOP's Strawberry Banana French Toast lives up to this image with 3 pieces of French toast, whipped cream, fruit, and syrup. It totals up to 55 grams of sugar and 830 calories! By choosing our Strawberry Cheesecake French Toast, we cut the sugar to only 6 grams of added sugars and calories to 380. We also add in fresh fruit, chia seeds, and leave off the sugary syrup.
Match Up #4: SSHE vs Hardee's
Who doesn't love Biscuits & Gravy? By choosing our Biscuits and Gravy over Hardee's you'll have a lot more to love by cutting back 310 calories, 19 g of fat, and 1150 mg of salt! Our Biscuits & Gravy also comes with a fried egg and a fresh fruit salad.
Match Up #5: SSHE vs California Pizza Kitchen
Choosing a salad may seem like a healthy option, but depending on what's on that salad it can become a choice with too much fat for your goals. Take California Pizza Kitchen's Caesar Salad, for example, it has a total of 40 grams of fat and over 800 mg of salt. Seattle Sutton's Caesar Salad has about half the amount of fat (21 grams) and less than half of the sodium (330 mg).
Match Up #6: SSHE vs Pizza Hut
Pizza night doesn't have to cost you a day's worth of sodium and half the day's amount of saturated fat. For two slices of Pizza Hut's Pepperoni Pizza, you are tipping the scales with 1200 mg of sodium and 9 grams of saturated fat. Our Vegaroni Pizza with Wedge Salad will save you 280 calories, 12 grams of fat, 3 grams of saturated fat, and 580 mg of sodium.
Match Up #7: SSHE vs Subway
Subway promotes their tuna salad sub on their healthy menu, but many people don't realize that the calories being promoted are the sandwich without cheese and mayo. When you add in the cheese and mayo that most customers add to their sub, the calories and fat increase to 570 calories and 39 grams of fat (8 grams saturated). With our new Tuna Melt with Vegetable Bean Soup, you will decrease the calories by 250 and fat by 28 grams. You also increase the health-promoting fiber in your meal by 4 grams!
Match Up #8: SSHE vs Casey's
In the Midwest, Casey's gas station Breakfast Pizza is a hot, on-the-go breakfast option that many people choose in the morning. It is a far shot from a balanced breakfast! One serving has 1600 mg of sodium and 30 grams of fat. Seattle Sutton's takes breakfast pizza to a completely new level with scrambled eggs, peppers, onions, chicken breakfast sausage, and served with a mushroom-potato hash. It will save you 1070 mg of sodium and 15 grams of fat.
Match Up #9: SSHE vs McDonald's
Last but not least, McDonald's Bacon, Egg, and Cheese Bagel Sandwich has a total of 1320 mg of sodium! In one sandwich, can you believe that?!? In our Bagel Breakfast Sandwich, we use chicken bacon, leave off the processed cheese, and add in some healthy salad greens. Choosing our sandwich over McDonald's lowers the sodium by 760 mg and cuts out 19 grams of fat (9 grams of saturated).
The next time you're faced with a decision between a healthy, prepared meal vs a fast food meal, you will be prepared to choose the option that aligns best with your goals. What are your reasons for choosing fast food or ordering out? Is it convenience? Lack of time? Poor planning? Taste? Let Seattle Sutton's be your healthy solution.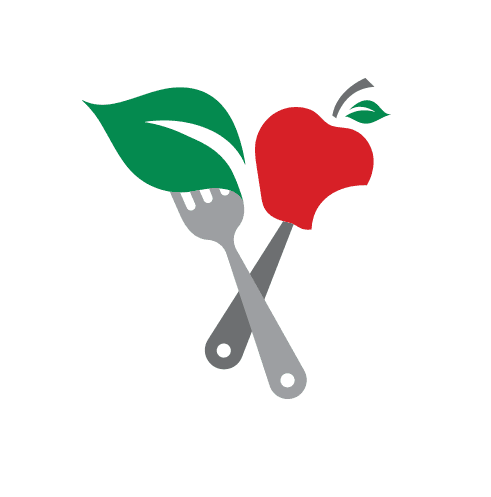 Check out our menus today!