Many of our customers know Linda, talk to her regularly, and have come to love her sunny disposition and caring support. Linda is a valued member of Seattle Sutton's customer support team. She started on our convenient meal plans in March of 2021 and little did she know that this job would change her life and health in such a positive way! Here is Linda's story…
When Linda was interviewing for the customer support job she joked that she was a foodie and that she would be happy being paid in food. With the knowledge that she was changing jobs, she encouraged her family to all visit their Dr. for their annual check-ups. On the day that Linda found out that she got the job, her Dr. called with her results for her lab work and was told that she was pre-diabetic.
Linda knew she needed to change, "Oh my gosh, I wanted good-tasting food but I knew I had to do this. I felt like a failure, a glutton! How do I even feed myself? So, I went online, called a friend with diabetes, and wrote everything down. For 5-days, I tried to do it on my own. It was nerve-wracking!"
On Linda's first day of her new job, she took home a bag of Seattle Sutton meals. The first meal she had was the Pear & Gorgonzola Salad and she says, "It was SO good! I couldn't believe it was diabetic!" She went on to have the Lou's Bleu Burger for dinner. Linda reported that the meals felt "guilt-free" and she felt free without having to measure anything.
"I talk to a lot of people who have a lot of pain in their life and I can relate to them because of those 5-days I tried to do this on my own! I felt like a failure and was overwhelmed. I can empathize with what they are going through."
Linda loves food! A month before starting her new position she was cooking Julia Child recipes regularly and eating what she says was the "best food." She remembers looking at the first week of meals on Seattle Sutton's Healthy Eating and feeling worried that it was not going to be enough food. "I was surprised it was the perfect amount. I still have a great relationship with food. I eat until I am not hungry anymore and I used to be a clean plate girl. My eye for food was larger portions than I should be eating. I have learned that I don't need as much food as I thought I needed."
Linda feels like the 'flex calories' that is an option on the Seattle Sutton program really helped her get through the first 2 weeks and after finishing that initial period she felt better already! She tracked her food intake on MyFitnessPal where she could easily add Seattle Sutton's meals to calculate if she had room for her favorite martini or a little something else with her 'flex calories."
Over the past week, Linda had a house project that she and her family worked hard on and everyone decided they wanted ice cream when the project was complete. Linda says, "I was able to have it!" and fit it in as 1 flex calorie serving in place of one of her milk servings that day.
"I've done other programs and had success but it was painful and I felt denied. I really love food so it was painful to restrict items and writing stuff down was a hassle."
"My favorite thing is to take my breakfast and lunch meals and place them on a tray with some water and eat it outside. I heat up one part of my meal and prepare the other half; put it on the tray…it is that easy! No dishes…I love it! When we go kayaking I can bring a cold meal, it's so easy. I love that I don't have to pack a lunch, its great!"
If Linda could give you a piece of advice on starting Seattle Sutton's Healthy Eating she would say, "Don't forget your milk or use those extra flex calories to embrace life. I can have that birthday cake." She also says to pay attention to those black containers your meals come in. "I went to 2 parties last summer for the 4th of July and I just envisioned the containers which helped me keep my portions in control. I can approach any buffet table without worries this summer."
Linda hears many of customers' concerns about the cost of the meals. "I was eating a lot of fast food before which probably got me into this bucket in the first place. I was busy and did not have time to prepare healthy food. Now I wish that I had this before. If only I knew how easy, portable, and how similar the cost was to that of a value meal. People often think, it's 'x' dollars a month but if you think of the $9.00 fast food meals and the cost of the medicine you won't have to take, it's very reasonable."
After being on the plan just over four months, Linda had a follow-up with her Dr. and was so happy with her results. Her HbA1c is now in the normal range at 5.6 and her average fasting blood sugar went from 131.2 to below 100. Her Dr. said he anticipated her HbA1c to be around a 6 and was shocked that it was lower. "The Dr. was really excited because he suggested I walk 30 minutes and change my diet. He was glad because I actually listened and it made a real difference. I've continued with the plan for over a year now, and I feel fantastic just following this simple advice."
Linda wants you to know how simple this process has been for her. "I set a timer for 15 minutes, walk away from my house, and then when it goes off I turn around and go home. As of today, I am down 31 pounds! All I did literally was eat Seattle Sutton's Healthy Eating and walk 30 minutes, not even every day. And that's it! I still have a soda every once in a while and I spruce up some of the meals but almost everything I eat as is. And my husband is thrilled because I don't snore anymore!"
We are so happy to share in Linda's success and could not be more proud of her for the positive changes she has experienced! Wondering about the program or have questions for Linda, feel free to reach out to her. She will be happy to be a drop of sunshine in your day and give you the boost you need to get you on the path to wellness too!
Get to know Linda...View a little video we put together about her story.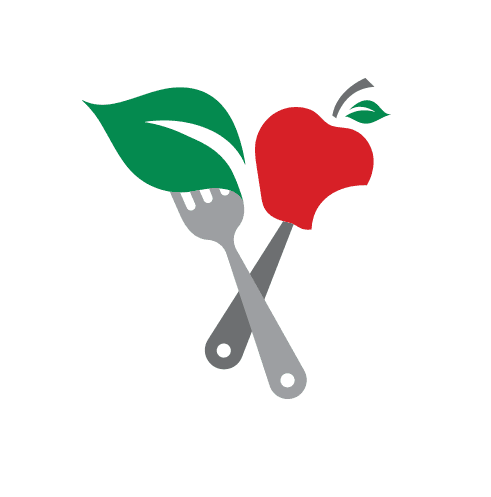 Feeling inspired by Linda's story? Check out our menus today!