Valentine's Day is almost here and if you or your sweetie is focused on improving your health and wellness, you may not be interested in the traditional heart-shaped candy, chocolates, and dinner out to a restaurant. Valentine's Day is often known for candies, champagne, and scrumptious foods but the traditional Valentine's Day can lead you off the path of health and onto a sugary and sedentary path. At Seattle Sutton's, we've thought of healthier alternatives to watching movies and eating junk food and brainstormed gift ideas to 'wow' your significant other while also helping them live longer, healthier lives.
In addition to Valentine's Day, February is also American Heart Month. At Seattle Sutton's we take heart health seriously! We don't believe in diet rules and deprivation, but we believe that balancing sweets with the right portion control and better-for-you ingredients to help you find the proper balance, decrease stress around foods, and help you enjoy your life without unnecessary restrictions.
Our list contains both gifts you can purchase and some fun homemade treats, to fit any budget and lifestyle. If you prefer to give gifts from the heart and not from the store, try some of our healthy Valentine recipes. These are also perfect to prepare with your children or grandchildren to get them in the loving spirit. Want to splurge on your honey and give them a purchased gift from the store? Check out our selection of healthy gifts too!
Treat yourself and your sweetie to one (or more) of our top 10 healthy Valentine's Day Treats!
Hot Tea Gift Set
Hot tea is a great gift for the wintertime and is one of the healthiest drinks available. Certain teas can prevent cell damage and keep your heart healthy. They are full of antioxidants that help neutralize free radicals so that they are stable. In doing so, they help slow cell damage. Additionally, drinking a few cups of hot tea per day ensures you are staying hydrated. Many times. When people think they are hungry, they are just thirsty. By drinking hot fluids throughout the day, you'll lower your risk of overeating. Why not throw in a beautiful mug with either a picture or a sentimental saying, to make the gift extra special.
Valentine Snack Board
Snack platters are a fun way to celebrate any holiday with family and friends. By including red-colored fruits and yummy snacks on this snack board it's easy to fall in love with this easy idea. Grab your favorite cutting board, pizza peel, or cheese board and load it up with your favorite fruits, cheese, crackers, even some dark chocolate! Another fun idea is to cut strawberries to look like a heart and place them on a wooden kabob with blueberries or grapes for another fun & festive touch. After washing and prepping your fruits, place your fresh-cut strawberries, raspberries, and even dragon fruit on the board, add some whole grain crackers, brie cheese, chocolate covered pretzels, and maybe some pomegranate seeds or chocolate-covered pomegranate seeds, and presto, you have a Valentine's snack board.
Dark Chocolate or Dark Chocolate Chia Pudding
Chocolate is synonymous with Valentine's day, but much of that chocolate is overly processed and full of saturated fats and unhealthy chemicals. The cocoa bean itself is rich in a class of plant nutrients called flavonoids. Flavonoids act as antioxidants, helping protect us from environmental toxins and repairing cell damage. When it comes to health, the darker the chocolate the better to keep the flavonoids intact. Aim for about 60-67 percent cocoa or higher. Research shows that flavonoids have other potential influences on vascular health, such as lowering blood pressure, improving blood flow to the brain and heart, and making blood platelets less sticky and able to clot.
Do you want to make a delicious dessert with Dark Chocolate? Try this Dark Chocolate Chia Pudding for a zero added sugar, all-natural secretly healthy Valentine's dessert.
2 cups of coconut milk, unsweetened almond milk, or oat milk
½ cup chia seeds
½ cup Dutch-processed cocoa powder
1 teaspoon vanilla extract
½ teaspoon of ground cinnamon
9 whole dates (dried and pitted)
In a large bowl, add milk and chia seeds. Whisk until combined. Add cocoa powder, vanilla extract, ground cinnamon, and whole dates. Mix. Cover bowl securely and place in the refrigerator overnight. Remove pudding from the refrigerator and scoop it into a blender. Puree until smooth. Top with fresh fruit or nuts, if desired.
Easy Valentine's Day Fruit Salad
How about some healthy and sweet fruit salad for your Valentine? A homemade fruit salad is always a winner! You can enjoy this fruit salad alone or serve it with a dollop of Greek yogurt or tossed on top of oatmeal or a parfait. The key is to include a variety of colors of fruit which makes this fruit salad fun and nutritious. The variety of colors means you are getting a healthy dose of different antioxidants. Focusing on red fruits gives it Valentine's vibes but don't forget about blueberries, grapes, blackberries, grapefruit, and melons that can lend a fun variety. This is what is great about this recipe, you can tailor it to your preferences and make it your own. Pull out your heart-shaped cookie cutters and cut the watermelon, cantaloupe, or honeydew into heart shapes. Mix in any other fruits that you prefer, such as apples, strawberries, and so on. You can squeeze a little lemon juice on the salad to help keep
the apples from turning brown. And then, poof, you have a lovely, easy Valentine's Day Fruit Salad!
Red Wine
Alcohol can help to increase your HDL "good" cholesterol that helps prevent plaque buildup. Moderate intake has been associated with lower atherosclerosis risk. But red wine can offer additional health benefits too. The key is compounds called polyphenols that help keep blood vessels flexible and reduce the risk of unwanted clotting. Polyphenols have been shown to be as effective as aspirin. Keep in mind, however, that more wine doesn't equal greater health benefits! More than one glass of vino a day increases the risk of breast cancer for women and chronic heavy drinking can damage the heart.
Why not throw in a wine aerator too? Aerators transform any wine into a great wine instantly by enhancing the flavor and creating a fuller bouquet. Your valentine will certainly enjoy the thoughtfulness.
Strawberry & Yogurt Heart Bites
These fun Frozen Strawberry & Yogurt Heart Bites are a healthy snack that is quick, easy, and delicious. It is fun to make with kids and will get everyone in the Valentine's spirit. It only calls for two ingredients and just needs a bowl, spoon, and heart-shaped molds. Wash and let air dry chopped strawberries. Mix ½ cup of strawberries with 1 cup yogurt. Feel free to use plain, flavored, or plant-based yogurt. Add the mixture to heart-shaped molds and freeze for at least 2 hours. These little heart-shaped treats are only 40 calories and are low in fat, cholesterol, and sodium, and provide 3 grams of protein per heart. What's not to love about that!?! Feel free to substitute any fruit that you like.
A Massage
With Valentine's Day being only 1 ½ months from New Year's, some of us are still trying to focus on health and being our best selves at the beginning of the year. This year for Valentine's Day give a gift that not only can make them feel amazing but can truly improve their health too. Massage is an effective treatment for reducing stress, pain, and muscle tension, so it's the perfect gift for someone whose been working overtime at the gym. Massage may also help reduce anxiety and improve digestive disorders, fibromyalgia, headaches, and insomnia related to stress, among others.
Chocolate Avocado Mousse
Have you tried avocado mousse yet? If not, you're in for a real treat! Avocado leaves out the heavy cream, eggs, and even the cooking required with a traditional mousse. By using avocados you get a creamy texture, heart-healthy fats, and no dairy (which is a win for those with lactose intolerance). This recipe is also super-fast, just throw the ingredients into the food processor, puree until smooth, and BANG it's ready!
2 ripe avocados
¼ cup unsweetened plant-based milk
2 tablespoons of cocoa powder
4 tablespoons of maple syrup
½ teaspoon vanilla extract
Add all ingredients to a food processor and blend until smooth. Divide into 4 bowls and refrigerate for 30 minutes. If desired, top with fresh fruit, nuts, or fresh mint.
Seattle Sutton's Healthy Eating Gift Card
A Seattle Sutton's Healthy Eating gift certificate is the perfect gift for those who want a time out from thinking about and preparing healthy meals. Everyone can benefit from freshly prepared, healthy, and delicious meals, so give the gift of healthy eating to your loved one. Don't get your loved one the usual heart-shaped candy or processed chocolate this year, instead give a gift that will continue to aim for health and wellness and they will be forever grateful.
Cupid's Energy Bites
Energy bites, or some people call them protein balls, are delicious any time of the year. With natural nut butters, uncooked oatmeal, seeds or nuts, and some dried fruits or chocolate these bites are full of plant-based protein, filling fiber, and sweetness from the fruit. These are hard not to fall in love with. This version feels extra special as they have the amazing flavor combo of strawberry and chocolate. You can experiment with different add-ins to these energy bites, but I may have to request a batch of these this Valentine's Day!
Cupid's Energy Bites
¾ cups natural peanut butter (can sub in Almond Butter, or make them allergen-free with SunButter)
1 cup uncooked rolled oats
1/3 cup raw honey
1 teaspoon vanilla extra
1 cup freeze-dried strawberries (or can sub in craisins, freeze-dried raspberries, etc.)
½ cup dark chocolate chips
(You can add some cocoa powder to the mixture to make these extra chocolatey!)
Combine all ingredients into a large bowl. Roll dough in hands into 1-inch balls. Refrigerate or freeze until ready to eat.
Seattle Sutton's Healthy Eating wishes you and your loved ones a very happy and healthy Valentine's Day! Be sure to try some of the ideas on our list to support your sweetie's health & wellness and to show you care. We are sure they will not disappoint! If you choose to celebrate with one of our 10 treats, be sure to let us know what you thought of the gifts and/or recipes!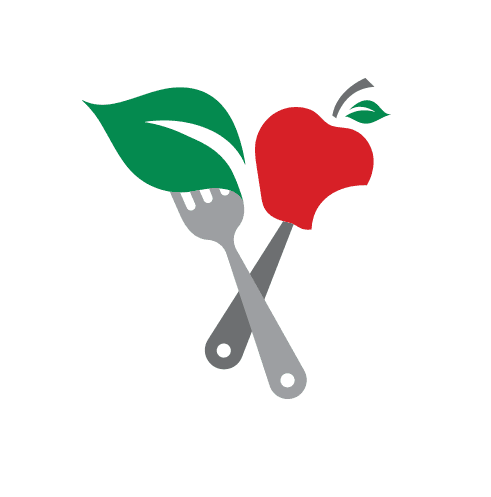 Check out our healthy meal plans today!